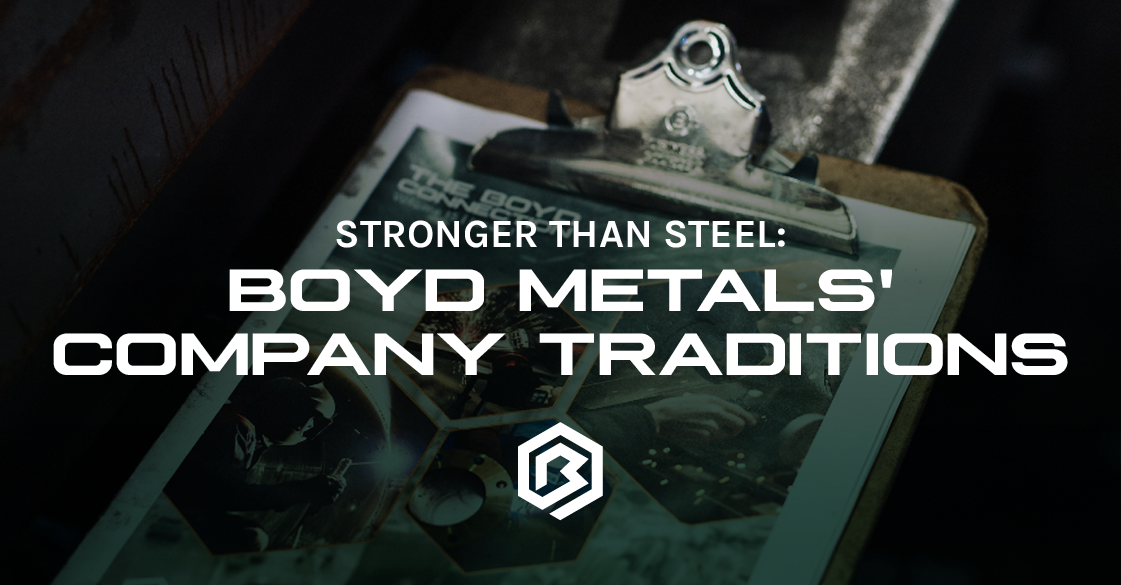 At Boyd Metals, we believe in the value of hard work. We know what we put in is what we're going to get out. It's one of the biggest reasons we've been able to continually expand our metal service center operations and invest in new technologies. However, we're also big believers in having a good time and supporting our people!
Our traditions here at Boyd Metals are what help bring us together, connect us, and unite us behind the belief we are always working toward something bigger than ourselves. They play an integral role in not only defining our company culture, but shaping how we show up each day for work. And while the exact impact of our traditions may not be quantifiable, we know they are immeasurable to our overall success.
Below are some of the traditions we pride ourselves on and make our company culture unique. We hope they serve as a reminder for ways to inspire your own team and forge a company culture that's stronger than steel!