Engineers are always looking for materials to improve work performance and efficiency. One such material to consider for your next project is expanded metal.
Finding the right materials is crucial to project success. Finding material that is durable, versatile, and easy to work with is one thing, but when a unique aesthetic or functional feature is desired, there are many options on the market. Expanded metal is a smart option to consider.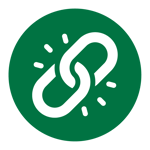 Durable and Versatile
Expanded metal is a highly durable and versatile material that can be used in a wide range of engineering applications. It is made by cutting and stretching a sheet of metal, which creates a pattern of diamond-shaped openings. This process results in a material that is strong, lightweight, and resistant to corrosion and rust. Additionally, expanded metal can be easily formed into different shapes and sizes, making it a versatile option for a wide range of engineering projects.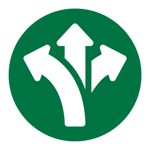 Many Choices of Metal
One of the most popular metals used to make expanded metal is stainless steel. Stainless steel material is ideal for engineering applications because it is incredibly durable and resistant to corrosion and rust. Stainless steel expanded metal is often used in harsh environments where other materials would quickly degrade, such as in marine or industrial settings. Expanded metal is also available in aluminum and carbon steel.
Get the Boyd Metals Inventory Guide
Partnering with the right vendor can make a significant difference in your product development process. We keep an extensive list of industrial inventory, like a Boyd Metals catalog. We call this our Digital Stock and Reference Guide. Not only in the guide, but our inventory is at each Boyd Metals location for your convenience.
Looking for specific industry products for your next project? Download our Digital Stock and Reference Guide and quickly find the exact materials you need.
Our team of experts can work with you to find the perfect expanded metal product that can be custom cut to fit your specific project requirements and ensure that it gets to you quickly and efficiently. Trusting a vendor like us ensures that you get the best expanded metal products for your project and that your components are produced to the highest quality standards. That's the Boyd Metals difference. Contact us today to learn more about our expanded metal products and how we can help with your engineering needs.