As we dive deeper into the digital age, many of us are wondering what the future of metal service centers will look like. From data analytics and machine learning to automation and artificial intelligence, digital technologies are changing the way we operate and do business.
So what does that mean for your operations as we barrel full steam ahead into Industry 4.0? What new technologies should metal service centers embrace to stay competitive and continue to add value for customers?
Below we break down some of the new technologies and innovations happening in the industry. Welcome to the future...strap in!
Data, data...and more data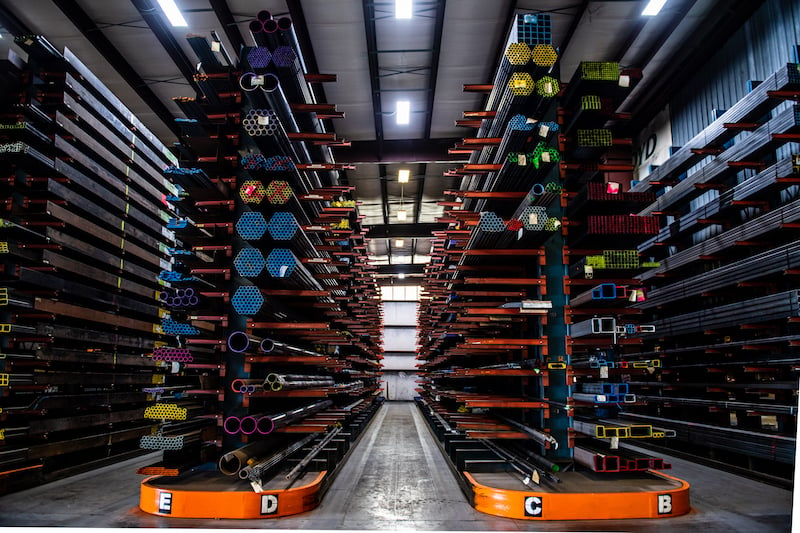 Though service will always be at the core of what we do, how we measure and provide that service is ultimately changing. We are now living in a data-driven world where practically everything we do is tracked, stored, and analyzed.
For a metal service center, this means everything from customer transactions and purchase histories to inventory counts and machine production can be collected into a single database and analyzed by software to help inform decision-making and improve operational efficiency.
In fact, data collection and analysis is becoming more and more popular as metal service centers are realizing the benefit it has when it comes to managing inventory control.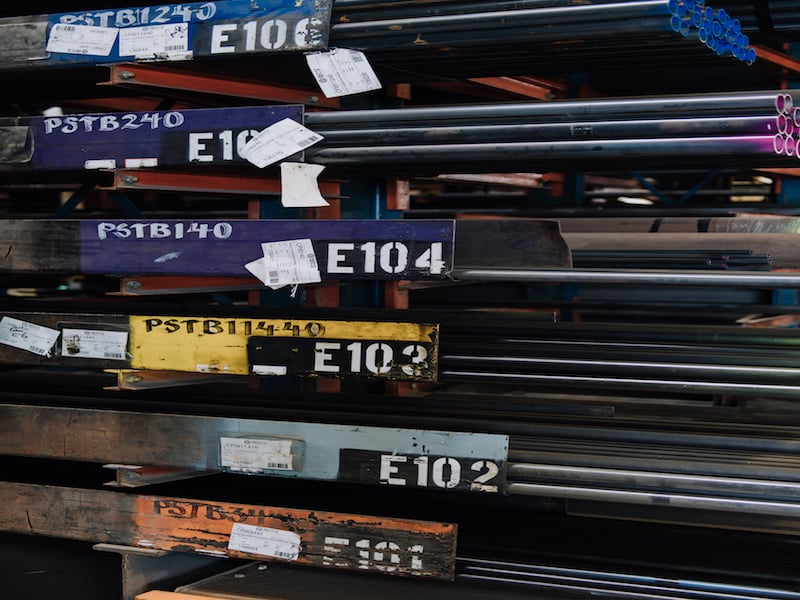 To collect and use this type of data, many service centers are converting their warehouses to a tagged inventory system. Under this system, each bundle of material delivered is assigned a specific tag upon receipt from the vendor. The tag label is encoded with data that can be scanned to show information such as the producing mill, country of origin, heat number, test reports, and warehouse location.
This type of data collection and analysis ultimately results in invaluable, real-time information that can help properly order, store, and control the products customers need while keeping operations leaner and more efficient. To learn more about the important role data will play in the future, check out this article!
Business Management Software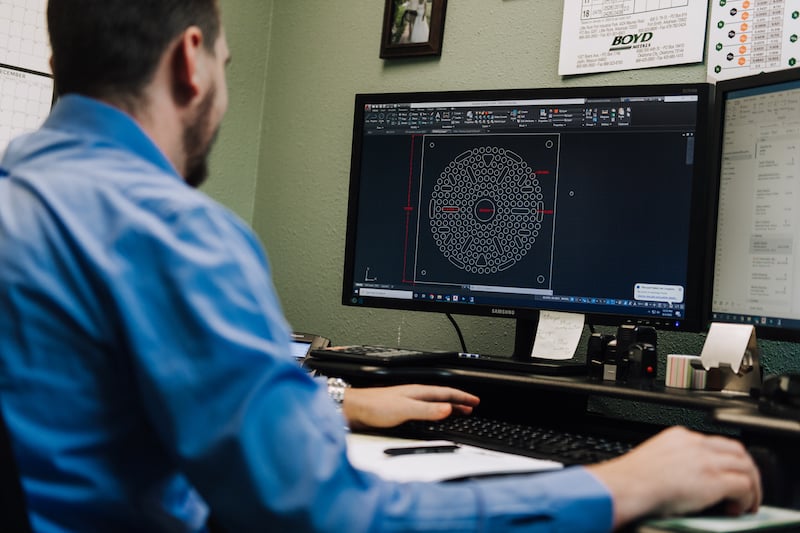 You can have all the data in the world, but without quality software to store, manage, and put it to use, it really does you no good. Enter business management software, also known as enterprise resource planning (ERP).
At this point, most service centers have heard of ERP systems or may even have one. However, as the rules begin to change, the need for modern systems that can manage new processes and operations is growing more than ever.
In most cases, updates are made for at least one of the following reasons:
Full financial data integration
Manufacturing and supply chain standardization
Human resource system reconfiguration
Modern ERP systems now allow businesses to centralize all of their data across various verticals (inventory management, production, purchasing, sales, etc) onto one platform so it can integrate and sync seamlessly together. Most systems will offer separate, customizable modules depending on specific needs such as accounting, HR, and manufacturing.
While the upfront cost of business management software can be quite high, the initial investment can pay dividends down the line. From planning, scheduling, purchasing, and inventory management to production, quality control, sales, and finance, this software provides real-time access to information and insights that can ultimately streamline operations, reduce costs, and improve the overall customer experience.
Automation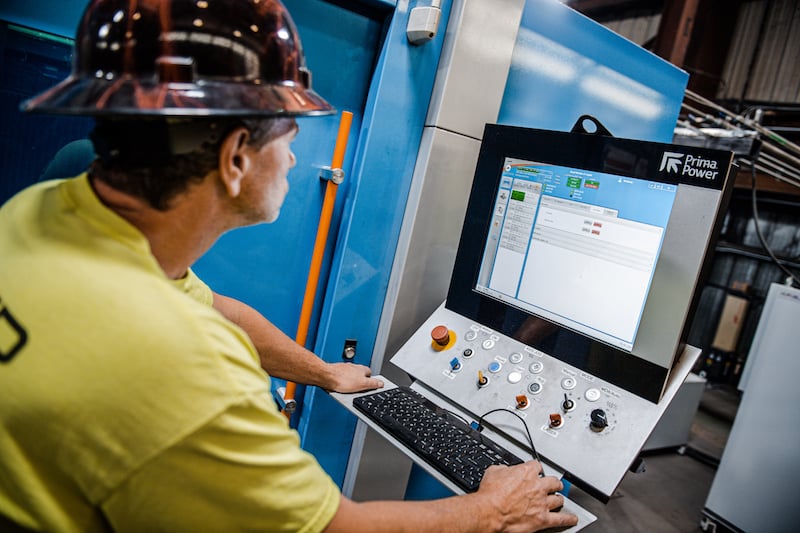 If you didn't already know, the robots aren't coming...they're already here! But don't worry, humans still have the upper hand over machines (at least for now!).
In today's world, automation is everywhere and it is providing fabricators and service centers new ways to improve production processes, increase efficiency, and create safer work environments.
With advances in artificial intelligence and machine learning, we're now seeing everything from algorithms that can predict a customer's next purchase order to programmed fabrication equipment that automatically loads, processes, sorts, and stacks parts (like Boyd Metals' new Prima Power laser machines).
When it comes to automation, one of the biggest advantages for fabricators and service centers is the ability to increase the quote-to-cash cycle for their businesses. See what this fabrication company is doing with automation for example!
From the initial quote to final product delivery, using automation in both the shop and office helps eliminate bottlenecks, speeds up production time, and increases operational efficiency. However, determining if the investments are right for your business is a whole different story. You can learn more about investing in automation here.
Preparing for the Future Ahead
Though service will always be at the core of what we do, the ways in which we deliver that service to our customers is only going to only keep evolving. And while there is no crystal ball, if history is a predictor of anything it's that the most successful businesses are typically the most proactive when it comes to adapting with the times.
We are entering into a brave new world. For fabricators and service centers this will mean taking the time to continue learning about and investing in new technologies as they become more prevalent and important in our day-to-day operations.
At the end of the day, change may be inevitable, but what truly matters is how we respond. To be successful going forward into the digital age, it's important to know where you are and how you got there so you can know exactly where you're going. Here's to the future!
---
Are you investing in your company's future success?
When it comes to investing in the future, we not must not only focus on new technologies but ways to attract and retain a talented new workforce. Check out this blog for advice on how to recruit and train the up-and-coming generations!