We announced last year that we were opening a new location in Tyler, Texas. The location has been open for just over six months now so we caught up with our General Manager, Ronny Testa, and asked him about what it takes to get a business started in a new area. Enjoy!
---

As a relatively new facility, how are you gearing up to deal with the increased demand in your market?

Our official start date was October 1st of 2016. We made sure to go out and make sure people knew we were in town and put our faces in front of the community. Our team right now is prepared to service customers in a 120-mile radius of our location. Internally, we made sure our systems were in place and got our plasma cutter and other processing equipment set up for our range of services.
We are very cognizant of how important a reputation is; especially with a new business. Therefore, we do not want to out sell or over promise our ability to provide consistent, quality service. We have to do it right the first time.
How do you decide what to stock for a relatively new market area?

We are definitely being careful about the inventory we're keeping. We spend our time listening to clients so that we become a trusted resource and reliable vendor in this area. As a locally managed facility, we have the autonomy to customize our inventory to best meet our customer's needs.

What we have found is that a lot of customers actually don't know what they need each day. Our team has the experience to work with willing clients and help them review their materials usage reports. That gives both the client and our team insight on regular items and allows us to customize the material we stock to serve them better.
What kind of delivery can your customers expect?
If what they need is in stock, we offer next day delivery in our market. However, it is important to remind our clients that we have the full Boyd Metals network behind us. We can deliver almost anything they need by adding just one day to most orders. That not only means faster turn around time, but our customers can rely on us to be able to source everything. Our business is built to eliminate the time clients would waste calling around to multiple suppliers. We are a one stop shop for all things metal and we source hard to find or uncommon metals regularly.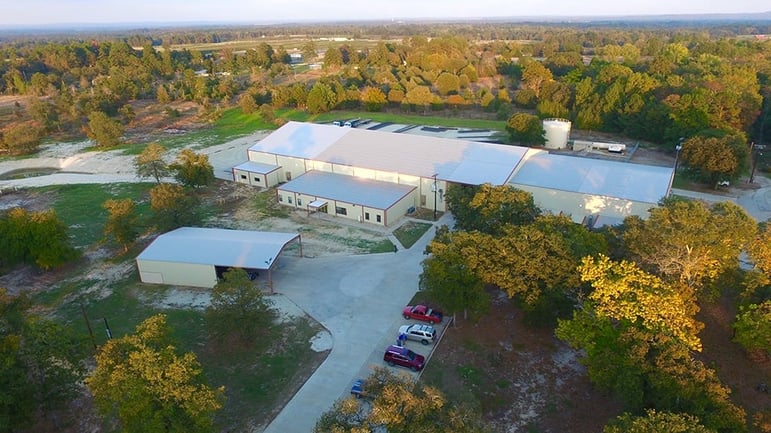 Why did Boyd Metals come to Tyler, TX?
We looked at several markets before choosing Tyler, TX. In the end, this location made the most sense as a natural extension of our service area. Shuttle trucks out of Ft. Smith reach us on the same business day. Texas is also a very friendly place to do business. The economy here is growing and we're looking to put down roots and grow together.

Also, we identified a void in service between two very large markets of Shreveport, LA and Dallas, We are confident that, as people hear how attentive we are to our clients and how reliable we are, we'll garner business from those markets as well.
Who is a good fit for you based on what you carry?
I don't know if our clients are a good fit for us based solely on what we carry. Almost all clients who value responsiveness, ease of business and service from our team are a great fit for us at Boyd Metals. If they need it and we promise it, we do it. We are locally managed right here in Texas and respond to our clients without wading through a bunch of red-tape. We can get you what you need, we can keep it in stock, and we can almost always have it to you the next day.
---

Thanks for reading! Follow us on social media and subscribe to our blog for more!