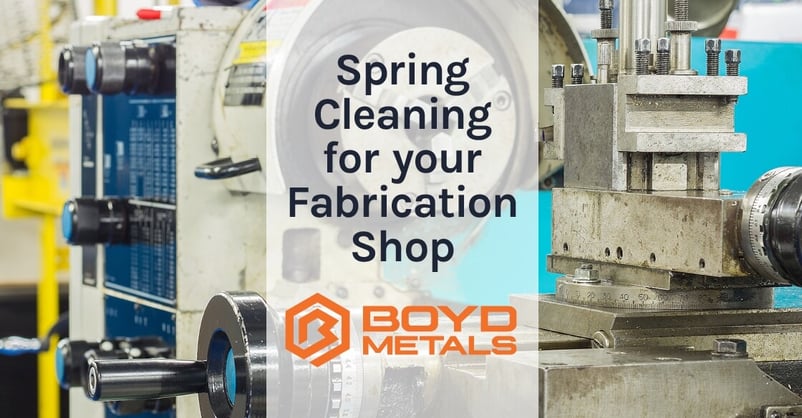 The first day of spring has arrived! Now is a great time to tackle the maintenance projects that might fall outside the scope of your regular cleaning. We know how easy it can be to fall into a routine and forget to look at the big picture, so consider this as a reminder. Having a well-organized, clean fabrication shop improves shop safety and aids in a quick turnaround time. A clean shop also shows visiting potential customers that you take pride in your work and your business and will take pride in any job they entrust to you. That means more projects, less frustration, and happier clients and customers for you and your business.
Here are a couple suggestions we have to help maximize your spring cleaning.
1. Move out the clutter
Compare your complete equipment list against a list of the equipment you have used in the last year. If you are hanging on to unneeded equipment, like outdated cutting tools, consider moving it out of the shop. You could put it in storage or sell it; but keeping equipment that doesn't ever get used usually results in more work in the long run.
2. Review your organization methods
Too often, we find ourselves working with systems that aren't suited to our actual needs. If your team routinely spends time trying to locate certain tools or supplies, or if you have found yourself struggling with duplicate material orders, it's time to evaluate your current shop organization. Reorganizing equipment and materials can be a big chore, but consider it worth your time if it will yield improved productivity.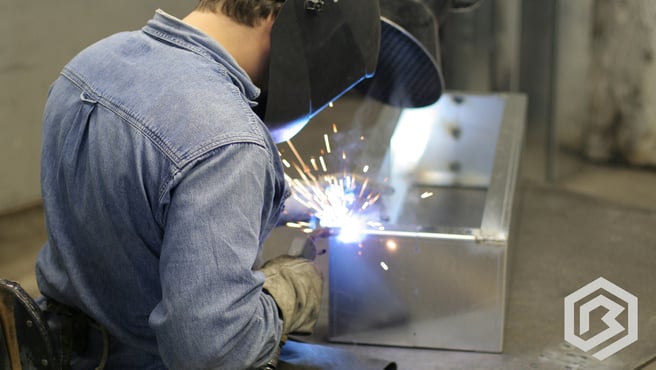 3. Remember the details
As the team cleans, don't forget the maintenance-related details. Spring cleaning is a great time to take inventory of things like loose bolts, machine parts needing oil, and filters that need to be changed.
4. The safety/cleanliness correlation
In every project we do, safety is our highest concern. Keeping tools clean and well maintained helps keep team members safe. Ensuring that cords and hoses are run securely helps reduce tripping hazards and the risk of shock.
Keeping tools and supplies that are needed frequently close to where they are used reduces many risks associated with transport. Spring cleaning is a great time to evaluate your safety precautions and make any necessary changes in order to improve your workplace.
If you're stuck or unsure, be sure to solicit the advice of the people who use the equipment the most. The best ideas for improvement often come from the front line. If you haven't already systemized your maintenance process, starting from a clean shop is a great place. Implementing a maintenance and cleaning plan can help reduce downtime, improve shop safety, and reduce the amount of work that will be necessary next spring!
---
Boyd Metals cares about our clients beyond their profitability. What cleaning tips have worked best in your shop? Feel free to comment below so that we can all learn from each other.
If you are looking for other great ways to improve life around the shop, try our free downloads:
Check out the rest of our blogs and consider subscribing to stay up-to-date with the latest article from Boyd Metals. Thanks for reading!