It has been said before and we'll say it again - choose your vendors wisely.
Working with a metal supplier you trust and can rely on is key to the success of your project. Calls come in often from estimators and project managers who are trying to find the absolute cheapest price on a product. While we are happy to help, we also feel strongly that searching for "cheapest seamless pipe supplier" isn't going to give what you really need.
Based on our experience, it is better to search for "metal supply near me" when you are looking for the perfect vendor. We recommend you keep three key principles in mind as you make your decision:
Location
You just found out three beams were damaged on your job site. If you don't get new ones by Wednesday, this job isn't going to get done on time. Some questions worth asking as you 'interview' potential distributors could be:
How quickly can new orders be processed and shipped?
Can you be added to a delivery route if you need something unexpectedly?
Do they offer next day delivery to your location?
If you frequently purchase your materials from national or global suppliers, the answer to the majority of these questions is almost certainly "no" - not what you need to hear.
Location
Many metal service centers offer their services across the entire nation - some even internationally. Here are some things to ask and consider when you pick your vendor:
How close is the supplier's nearest distribution hub to where you work most often?
Are delivery trucks and sales reps spread too thin for you to get great service consistently?
Do they have distribution centers in all the areas they service?
If something is wrong with an order, how quickly can they exchange materials?
Supply centers that deliver to Missouri from their facility in Texas are unlikely to have the flexibility needed to handle requests on short notice.
Location
As you choose your distributor, consider the benefit of working with a staff that is familiar with and loyal to the businesses in your region. Local businesses tend to take good care of their friends, neighbors, and family. Developing a mutually beneficial business relationship with a metal supplier near you could be the key to your project's success.
Is the team at this metal service center familiar with the businesses that you work with?
If you have an urgent need, do you have enough of a relationship with your distributor to ask for a big favor?
Do you want to invest in a local business?
We are confident that benefits of choosing a local distributor can make a powerful difference for your business. Choosing a new supplier isn't a process you want to go through often. Consider location as you look for a supplier who will deliver what you need when you need it.
Calling through a long list of suppliers every time you have an order is not ideal nor productive. Build a great business relationship with a local supplier you can depend on. Having a reliable, local distributor will make a dramatic impact on your bottom line over time.
At Boyd Metals, we'd love to be the local metal distributor at the top of your short list. With local management of each facility, our General Managers have the decision-making power to stock what you need and respond to our loyal customers' special requests. Delivery service is free and available next day to most of our service area. What's more, we don't require weight minimums for this service!
---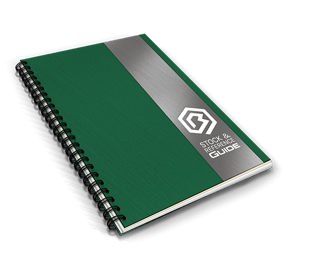 Our indexed and searchable PDF makes it easy to quickly locate the information you need.
What's Inside?
Specifications for industry standard products
Common conversion charts and guides
Available processing services by product type